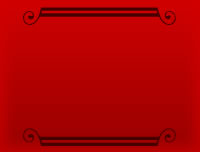 GEORGE WASHINGTON HIGH SCHOOL 75th ANNIVERSARY REUNION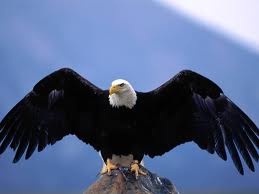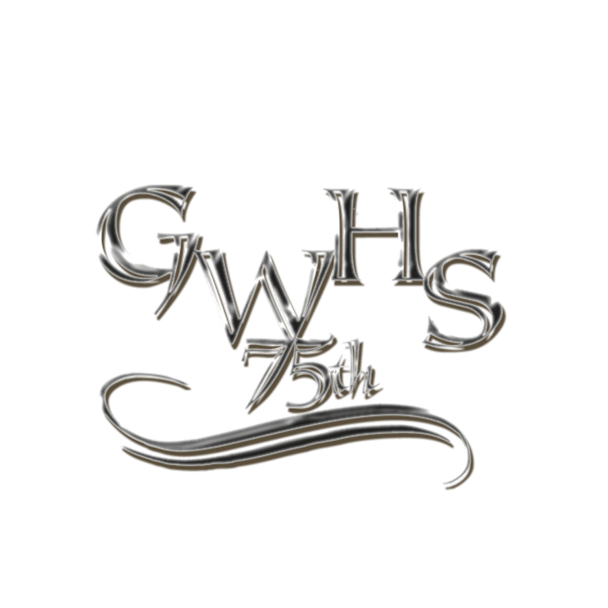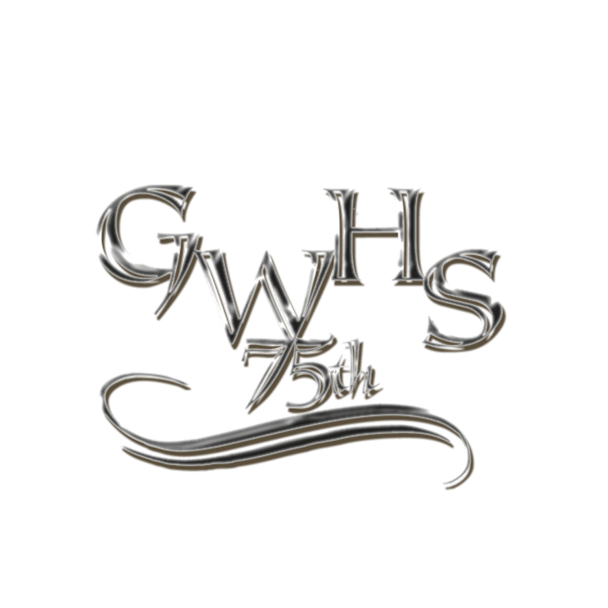 ​Betty Ann Ong (traditional Chinese: 鄧月薇; simplified Chinese: 邓月薇; February 5, 1956 – September 11, 2001), born in San Francisco, was an American flight attendant onboard American Airlines Flight 11 when it was flown into the North Tower of the World Trade Center as part of the September 11, 2001 terrorist attacks.[1]

Ong was born to Harry Ong Senior and Yee-gum Ong on February 5, 1956. She grew up in San Francisco's Chinatown and graduated from George Washington High School. Her family owned a grocery store on Jackson Street. Ong was the youngest of her surviving siblings: sisters, Cathie Ong Herrera, Gloria Ong Woo and brother Harry Ong.

Ong began her career as a flight attendant in 1987. Her professionalism and hard work later earned her the position of a purser, a head flight attendant.

On September 11, Ong assigned herself to Flight 11, so she could return to Los Angeles and go on vacation to Hawaii with her sister. During the hijacking, Ong called in to American Airlines emergency, she identified herself and alerted the supervisor that the aircraft had been hijacked. Along with fellow flight attendant, Madeline Amy Sweeney, she relayed seat numbers of the hijackers. During her 23-minute call, she reported that none of the crew could open the cockpit door, two flight attendants and a passenger had been injured and one of the hijackers had sprayed mace in the first class cabin.[3][4]

​On September 21, 2001, some 200 members of the Chinese American community in San Francisco gathered in a small park to pay tribute to Ong. Mayor Willie Brown, who was present, gave a proclamation honoring the people who died in the tragedy and called September 21 "Betty Ong Day".[5]

Ong is also memorialized on "Gold Mountain", a mural dedicated to Chinese contributions to American history on Romolo Place in North Beach, a street where she used to skateboard and play as a child,[6] and a foundation named in her honor.

Betty Ong was played by Jean Yoon in the ABC miniseries The Path to 9/11.

           AN AMERICAN EAGLE....SOAR!!

                               BETTY ONG

George Kunihiro, FAIA

George Kunihiro is an internationally known architect and a professor of Architecture at Kokushikan University in Tokyo, Japan.

Professor Kunihiro was born in Tokyo, Japan in 1951 and moved to the United States in 1964. He attended George Washington High School in San Francisco, graduating with Honors in 1970.

Professor Kunihiro received his Bachelor of Arts in Architecture degree from the University of California,

Berkeley in 1974, and his Master of Architecture degree from the Harvard Graduate School of Design in 1976. Professor Kunihiro, also, completed the Doctoral Course requirement in

Architecture at the University of Tokyo.

Professor Kunihiro taught architectural design at Yale University, Columbia University, Harvard University and the New Jersey Institute of Technology. Simultaneous to his teaching career, he had his private practice in Los Angeles and New York for 15 years before returning to Tokyo in 1997 to found his international practice based in Japan. A member of the American Institute of Architects, Japan Chapter, and a member of the past Vice President and the Chairman of the International Relations Committee of the Japan Institute of Architects,

Professor Kunihiro was elected to serve as the President of "Architects Regional Council Asia

(ARCASIA)" 2011-2012, a Council of the Presidents of the 17 national architectural institutes of Asia Region. He is also the Vice Chairman of the modern Asian Architecture Network

(mAAN), a non-profit organization and a member of the Education and the Communication Committees for the International Union of Architects (UIA). In 2009, Professor Kunihiro was elected to the College of Fellows of the American Institute of Architects (FAIA) for his

contribution to the field of architectural education. In 2011, he received the "AIA President Medal" for his significant contribution to the field of architecture in the global arena.

Both as an architect and an educator, Professor Kunihiro have been active in practice, research and as an activist in architecture. He has built projects in the USA and in Japan

addressing cultural expression in contemporary global society. As an Asian-American with global viewpoint, travelling continuously in search of personal identity, he has developed a view that architects must participate actively in political-economic arena using skills and knowledge

in creating both universal and local built environments.

"Floating Teahouse" exhibited in New York is an example of his pursuit of bi-cultural background. "Eastside Penthouse" completed in the New York's Upper Eastside, created a unique mix of the traditional Japanese Inn and the contemporary New York urban lifestyle. His many commercial and residential projects have been highly acclaimed by the critics.

Professor Kunihiro has been a visiting professor in Tsinghua University in China, and Cyril and Methodius University in Macedonia. He has also held a teaching position as a visiting

critic and assistant professor at Harvard University, Yale University and Columbia University in the United States.

In Asia, Professor Kunihiro has been active in the movement to conserve and revitalize modern cultural heritage in the developing Asian cities. His projects include Medan City Center Revitalization Study, Shanghai Industrial Heritage Revitalization Workshop and Istanbul Industrial Heritage Revitalization Workshop. He is currently working on a heritage conservation/revitalization project in the Shaanxi Province in China.

Professor Kunihiro has been on several international juries and lectures widely in international conferences.

​70s DECADE

      GEORGE KUNIHIRO

Keith Fowler began his theater career as an actor—playing Cottage Cheese in a second grade dairy pageant.

A native San Franciscan, he was active in local theaters through the 1950s playing roles from Gerald Tetley in The Ox-Bow Incident to Owen Webster in Saroyan's The Beautiful People. He took small parts in films (Pal Joey and The Deep Six) shooting in Bay Area locations. After his first professional role (Lorenzo in The Merchant of Venice) at the Oregon Shakespeare Festival in 1958, he received his B.A. magna cum laude from San Francisco State, where he directed his first production, Hamlet, in 1960.

In 1961, as a Fulbright Scholar at The Shakespeare Institute in England, Fowler staged the Midlands premiere of Bertolt Brecht's Mother Courage after observing Brecht's original production in (formerly East) Berlin. As a Woodrow Wilson Fellow and Shubert Scholar at Yale, 1961-64, he earned a Doctor of Fine Arts degree in Directing, and he later studied with Lee Strasberg in the director's unit of the Actors Studio, New York. He has taught at Williams College, the University of Virginia, the College of William and Mary, and was Chief of Directing at the Yale School of Drama before joining the Irvine drama faculty.

​From 1996-2004, Fowler served as founding director of ArtsBridge (now ArtsBridge America). This arts education and outreach organization which began at UC Irvine has since expanded to over fifteen campuses at major universities across the country. Supported by private, corporate, and government funding, ArtsBridge has provided millions of dollars in scholarship aid to university students who are selected as "ArtsBridge Scholars." The chosen scholars teach the arts of dance, drama, music, and visual arts to pupils in K-12 classrooms. In 2002, Fowler established the Claire Trevor Academy, an intensive summer program envisioned as the upper end of our outreach efforts, providing advanced instruction in the performing arts to top-ranked high school students throughout Orange County, designating nearly thirty of these young performers as "Trevor Artists."

Fowler lives in Irvine with his wife, Janice. He has two sons, Jeremy and Matthew, and two grandchildren, Ash and Gretel. 

'50s DECADE 

          KEITH FOWLER

60s DECADE

   BRUCE LOUGHRIDGE

Brice was born in San Francisco, CA, one of  ten siblings. Upon graduation, Bruce did a stint at UC Berkeley, with aspirations of becoming a Dentist.

Bruce soon found that Real Estate was the way to go and began purchasing and developing properites around San Francisco and the Bay Area.  

Bruce wed his high school sweetheart Anna (Kwong) Young and the two raised their six children in Marin County, with a Summer home on the North Shore of Oahu,Hawaii.

Bruces' accomplishments were, first, recognized by The San Francisco Examiner in the Sunday Edition of "Lifestyes" entitled "Self Made Millionaire At 30".

His accomplishments were, also, recognized by, then Mayor, Dianne Feinstein. Mayor Feinstein awarded Bruce an "Award Of Merit:" for his work salvaging old Victorians which were being demolished for Condos.

Bruce later learned of Oaklands intent to demolish Oaklands Chinatown District and quickly went into action in a small attempt to save a landmark district. You may find Bruces' story of a monumental, historic move of a Victorian house from Oaklands' Chinatown District  through the streets of  Oakland to one of Bruces' lots in West Oakland. You may find this accounting on HGTVs "HAULING HOUSES"

Bruces' second  love is healing  and maintaing the human body. He is a Reiki Master and has skills in all types of massage, nutrition and full body wellness. He has just begun construction on a "Wellness Center". He is, also, an Ordained Minister.

When Bruce is not working he spends his time at healing spas,traveling and spending time with one of his five grandchildren.

THIS PAGE HAS A REPRESENTATIVE OF EACH DECADE OF OUR ALMA MATER.

'8Os DECADE 

        DEBORAH ALEXANDER

​Deborah graduated GWHS in 1980. She began her College career at City College of San Francisco, where she studied Social Work and Criminology, however, before she could complete her studies there, her family moved to New Jersey..

Deborah became the mother of two children,. Dienetrius, who is now 26 and woks with Senior Citizens and Jerry, now 21 is a  college senior majoring in Sociology.

Deborah has worked as a Certified Nursing Assistant for twelve years. Deborah had to resign her position due to an accident.  She was, later, able to take a position as an Activities Director working with Senior Citizens, which is a passion of hers.

She is a member of the National Federation of the Blind, Beyond The Eyese and is President of The Visionary Trail Blazers.

Deborah is an author and has two books published.

"THE DIFFERENCE"  and "ALWAYS AND FOREVER, IF ONLY".

Deborah is , currently, working on a third book,entitled "ONE LOVE".

Deborah is visually impaired and has not allowed that to prohibit her from being a great mother, a communtity leader and  an author.